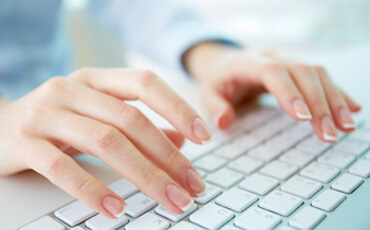 Our approach
You can't fight for your rights until unless you know what they are.
As a citizen of the country, you have the basic right of filing a complaint. There are some areas in the country, where the citizens are still unaware of their rights.
The objective of RTI (Right to Information) is to give power to the citizens. With corruption and non-transparency in the system, it is important to bring about transparency as well as accountability. When a citizen is informed about their rights, he/she can fight the system for justice.
The Right to Information Act is a gesture by the government to include the citizens in the system and creating awareness about their rights. The RTI Act came into existence in the year 2005 on June 15th. It came in full effect on 12th October the same year. The Indian citizens have access to these rights, and it is a step towards empowering the common man.
The whole country has access to these rights, except Jammu and Kashmir, the state which has special status as per the constitution of India. – Delete This Line because 2019 onwards Jammu and Kashmir also comes under RTI but that is RTI ACT 2009.
About Online RTI Application
You can't fight for your rights until unless you know what they are.
In this platform with the support of our legal experts anyone can file RTI application online. Our legal expert will draft the application and forward it to the concerned department.
The common man's voice usually goes unheard and our attempt is to create a platform for them to get heard even for the cases in which the government officials is troubling you, or asking you for bribes and favors. If the so-called 'powerful' forces are bullying you or you are not getting access to your basic rights, then how to make RTI application online india for filing a complaint.
The common man is fearful of raising his voice, and that is precisely why they need a platform where to submit rti application form in india and they can feel free to discuss their day-to-day and serious problems. When you file a complaint against any person or organization, the application will be forwarded to different Public Information Officer (PIO) if information or part of the information belongs to different department then the PIO is bound to transfer the application to the concern PIO within 5 days.
Fill the RTI application on our platform. We do not want your voice to get lost in the crowd of billions of people. RTI is YOUR power, a weapon that you can use to get what you deserve. There are times when a citizen is not allowed to sit for an exam, pays a fortune to the government officials for getting their work done or the organization does not give a reason for firing you from the job. These are some of the instances how to send rti application online in India. You deserve to know the reason!
People go numb because they think that their voice will never reach the higher authority. They believe that the process will be long! All you need to do is come to our platform and file an RTI application. We will ensure that your voice does not get lost or unheard. That's our promise to YOU!
Need Help?
Contact our customer support team if you have any further questions. We are here to help you out.